Traverse City Record Eagle
August 23, 2017
By Dan Nielsen
Local investment group Boomerang Catapult LLC has invested $1 million in GeoTix, an online event ticketing company. Once MyNorth Tickets was operating relatively smoothly, Fellows said, a ground-up rebuild of the software resulted in …
Local investment group Boomerang Catapult LLC has invested $1 million in GeoTix, an online event ticketing company.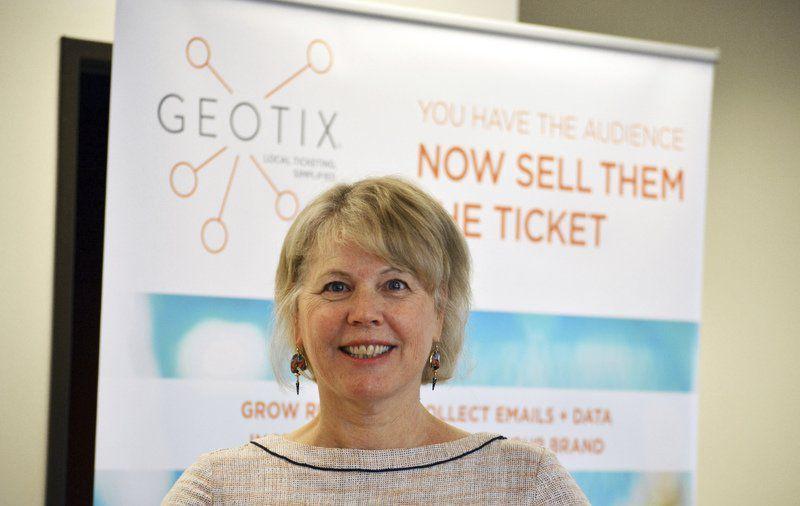 Boomerang Catapult in early August announced a $500,000 investment in Traverse City-based Naveego, a cloud-based data management company. It previously invested in three other companies. Additional investments are on the way.
"Well do some more," said Casey Cowell, Boomerang Catapult principal. "We're looking at few things right now."
Cowell, co-founder, past chairman and CEO of tech giant U.S. Robotics, is the driving force behind Boomerang Catapult. He works with co-principal Lowell Gruman, a corporate finance and governance specialist. But Cowell so far has provided all the money Boomerang Catapult has invested in local companies.
"So far I've been 100 percent of the capital," Cowell said.
Future investments haven't been determined, nor has the total amount the Boomerang Catapult will devote to local projects.
"Part of it depends on how we do," with the group's existing investments, Cowell said.
GeoTix began life in 2013 as MyNorth Tickets, an offshoot of MyNorth Media, which publishes a variety of local guides and Traverse, Northern Michigan's Magazine. The software company GeoTix became an independent entity in 2015.
The concept behind MyNorth Tickets, said MyNorth Media founder and president Deborah Wyatt Fellows, was to provide a local event ticketing platform so people could more easily buy tickets for local events. She is marketing the service specifically to local media companies across the nation, which traditionally provide a primary information source for entertainment.
"All event discovery is local. All event ticketing is national," Fellows said of the U.S. ticketing scene.
That status quo, she said, forces people across the county to navigate a complex process to book a local ticket. She envisioned MyNorth Tickets as a simpler software bridge between local residents and local venues.
The first incarnation of the software worked in 2013, but had some teething pains. Fellows said her software team was able to work through those issues because several local venues stuck with MyNorth Tickets from the start — Old Town Playhouse, Traverse Symphony Orchestra and the Milliken Auditorium at the Dennos Museum Center.
"Building the software from the ground up is hard," said Fellows. "This all started as MyNorth Tickets, with different software that was really complex."
Once MyNorth Tickets was operating relatively smoothly, Fellows said, a ground-up rebuild of the software resulted in cloud-based GeoTix.
And the possibility of exporting the system to cities outside northern Michigan became a reality. GeoTix last fall began selling its ticketing service outside northern Michigan. The first GeoTix client, in Jacksonville, Florida, became 904tix.com (904 is the telephone area code for that region). Brisk sales in Michigan and other states told Fellows that a strong market existed for the ticketing service.
The Catapult Boomerang funding — which was delivered to GeoTix in May — allowed Fellows to bump the staff from three to nine and drastically expand both programming expertise and marketing efforts.
And exporting value that is added in Traverse City is the driving force behind Cowell's investment group. The name "Boomerang Catapult" is a direct reference to the organization's purpose.
"We are interested in finding boomerangs and catapulting them," said Cowell.
The boomerangs he refers to are people who lived in Traverse City, moved away for education or career opportunities, and then, like boomerangs, returned to the area. The catapult in the name refers to the power of investment funding to launch a company toward success.
Cowell and his organization aim specifically to fund startups or existing companies based in Traverse City. His goal is to help fund local companies so they can attract skilled people and export the products of their labors to the world.
"That step up in value flows to the owners and employees," Cowell said. "That step up is the engine that ultimately drives the economy of our area."
GeoTix gave Boomerang Catapult the chance to put money into a proven product.
"You don't always get to see new efforts vetted so vigorously" as was GeoTix, Cowell said. "It's a really good investment opportunity."
GeoTix already had progressed beyond the startup stage by this spring, when it received the $1 million infusion from Boomerang Catapult. But the company fits the investment group's aim of increasing local value and exporting products or services.
"We're building a software company in Traverse City," said Fellows, and GeoTix is poised to spread its business footprint far beyond Traverse City. "We've made all the mistakes. We're reaping all the benefits."
Boomerang Catapult itself is small enterprise, at least on the human scale. The two principals were assisted by local entrepreneur Megan Crandall this summer, Cowell said.
"This is a tiny little operation. It's the three of us," he said.