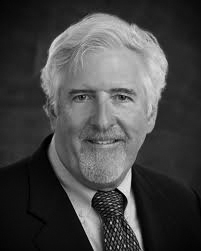 Casey Cowell
Principal
In 1976 at age 23, Casey co-founded the world's largest modem company, U.S. Robotics Inc.  Working out of his garage with $200 and a handful of post-graduate University of Chicago college buddies, Casey and team created the world's first computer modem, unlocking access to the internet for millions, and catapulting the entire computer industry into a new stratosphere. Casey served as chairman and CEO throughout the company's history culminating in a 1997 acquisition by 3Com — the largest merger ever in the history of the data communications industry. He is currently an active investor, advisor and board member in a broad range of companies with an emphasis on start–ups and early stage. Casey has received numerous industry honors. He was named: one of the 25 Top Managers in the world by Business Week in 1995, Entrepreneur of the Year by Venture magazine, and Executive of the Year in 1996 by Crain's Chicago Business. He also received the Inventing America's Future award from the American Electronics Association. He is engaged in many civic and philanthropic efforts and organizations with emphasis on northern Michigan and especially Traverse City. He serves on the boards of Munson Healthcare, Interlochen Center for the Arts, Groundwork Center for Resilient Communities and is actively involved in economic development in the greater Traverse City region. He believes culture plays a pivotal role in community development. In fact, thanks to his very generous support of many of Traverse City's cultural nonprofits, this small town has emerged as an arts mecca of the Midwest.  Recognizing the health of our community as an important factor in prosperity, Casey founded the Cowell Family Cancer Center at Munson Hospital and continues to champion large-scale movements aimed at improved health and vitality. Casey received an A.B. degree in Economics from The University of Chicago.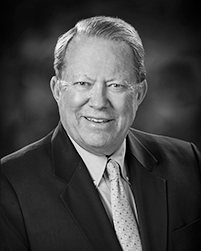 Lowell "Jep" Gruman
Principal
Corporate finance transaction and governance specialist
Jep creates optimal strategies for the BC portfolio of start-ups to drive value and success. His collaborative leadership style, cross-cultural IQ, extensive background in finance, and accreditation in governance allows him to quickly assess industry markets, talent and opportunities. Using market research as a starting point, he helps position companies with spot-on strategy and well-governed transaction integrity. He brings 30 years of senior executive management in investment banking. His efforts led to the explosive growth of businesses in Hong Kong, Indonesia, Korea, Philippines and Singapore for Citibank, H.J. Heinz Company, and Oaktree Capital Management. He has served as director for numerous companies and organizations including those in the Boomerang Catapult portfolio. With a passion for the arts and entrepreneurs, Jep is a member of the Board of Trustees of Interlochen Center for the Arts and actively engages in The International Affairs Forum, The National Writers Series, and TCNewTech. He is a graduate of Dartmouth College. In his spare time, Jep and his wife Mary enjoy golf, hosting friends for dinner, and time visiting their grown children spread out across the country. With a yearning to bring young professionals (including his own kids) back to the Traverse City area, Jep is our mission evangelist.
Jody Lundquist
Finance
The Flint water crisis, Benton Harbor budget deficit, and Grand Traverse County's $60 million pension debt —these are the type of challenges where Jody has stepped up—the toughest ones. With a vision toward wholesale transformation, she has helped stabilize financially distressed municipal governments, creating protective protocols and financial plans necessary to propel them towards future prosperity. In addition, Jody is an experienced finance professional and business leader with a proven track record in private corporate and non-profit organizations. She serves as a founding board member of Impact 100 as its Finance Committee Chair and on the Board of Directors and Finance Committee of Goodwill Industries of Northern Michigan. Jody holds a BS in Agribusiness and a Post Baccalaureate Certificate in Accounting from Arizona State University. Helping Boomerang Catapult new businesses launch with sound financial strategies is her sweet spot. And doing this work in Traverse City is icing on the cake. She considers this town and region a running and hiking paradise.
jodylundquist@boomerangcatapult.com
Quinn Raftery
Fund Raising Strategy
Quinn spent the last 17 years sourcing both North American investment for European based companies and investment opportunities for North American based institutional investors, including some of the largest pension funds, mutual funds & hedge funds globally. This role at some of the largest private banks in Germany, the largest private bank in France and JP Morgan has given Quinn an in-depth understanding of many industries and the practices/thinking of companies in leadership roles. It also has helped form the back-bone of a world-class network across geographies and industries. Quinn, having been fortunate enough to grow up in Traverse City, is delighted to boomerang back and again call this most beautiful part of the world home. 
quinnraftery@boomerangcatapult.com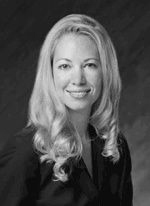 Megan Crandall
Programs/Strategy
Megan finds patterns and opportunities–for our companies, our community, and Boomerang itself. Her diversity of experience is unique; she began investing in equities at age nine, holds a commercial pilot license, and has more than a decade of public policy experience. Megan also served for nine years on the board and finance committee of an organization with annual revenues in excess of $100 million. Additionally, she was appointed to a nonpartisan state committee by Michigan Gov. Snyder. She attended Yale College.
Lindy Bishop
Communications/Marketing
Having worked her formative years in account management at Chicago's mega ad agencies, Lindy returned to the area a few years ago and started her own business in arts management. Today her advertising background and broad scope of experience, including economic development and non-profit leadership, have made Lindy a versatile communicator and marketing strategist for Boomerang Catapult, and its constituent companies and vibrant projects. Lindy is enthusiastic about opportunities to help entrepreneurs succeed and Boomerangs to come home. She has a BA in Advertising from MSU. In her spare time, Lindy is an oil painter, bay runner, and mom to three teens.
lindybishop@boomerangcatapult.com