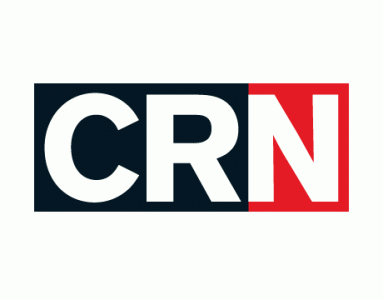 CRN
by Rick Whiting
August 19, 2019
Naveego's next-generation Data Accuracy Platform makes it possible to develop a "golden record" data set that becomes an organization's single version of the truth for data analytics and other tasks.
Data quality management software developer Naveego will unveil Tuesday the latest release of its flagship Complete Data Accuracy Platform with new self-service capabilities that make it easier for business users to undertake master data management and "golden record" tasks on their own.
The new release comes on the heels of the company's debut of the Naveego Accelerator, a data health analysis toolkit that solution providers can use to analyze prospective customers' data during the sales process.
It also follows the addition of a number of solution providers additions to the company's Partner Success Program that extend the range of the company's partner base to the Asia-Pacific region.
The new software from Naveego comes as businesses are increasingly wrestling with data quality challenges as they work with increased volumes of data from multiple, disparate sources, including operational applications like CRM and networks of Internet of Things devices.
Poor data quality is estimated to cost the U.S. economy $3.1 trillion a year in lost productivity, bad business decisions and the expense of correcting the data. Gartner estimates that maintaining bad data costs an organization, on average, $15 million a year.
"Business users better understand the content," said CEO Katie Horvath, in an interview with CRN, regarding the emphasis on self-service capabilities in the new release. She noted those capabilities also benefit solution providers: "It means partners are enabled much faster compared to legacy tools."
The hybrid and multi-cloud Naveego Complete Data Accuracy Platform is a distributed data accuracy system that proactively manages, detects and eliminates customer data accuracy problems across multiple enterprise data sources, creating a single "golden record" data set to enforce data consistency throughout an organization.
The Naveego platform provides a way for business users to access the data they need for analytical tasks – and be assured they are seeing accurate, "single version of the truth" data – without assistance from the IT department.
In an interview with CRN, CTO Derek Smith said the automation and self-service capabilities have been added at the request of Naveego's customers and channel partners.
The latest release includes a new, intuitive user interface that improves the platform's self-service capabilities. A new "golden record-as-a-service" capability makes the golden record data available, through delivery and synchronization, to all business user applications such as CRM or accounting systems, or data lake and data warehouse systems for data scientists and analysts.
The new software also offers a number of new automated data profiling capabilities. One capability for data sources at the edge profiles data sets locally, eliminating the need to move the data. "Moving the data can become a bottleneck," Smith said. "When you have thousands and thousands of devices, that becomes unmanageable."
Another new automated capability profiles data from any source, including files, databases and IoT networks, using built-in plug-ins and connectors. And the platform leverages machine learning to automatically detect data quality issues, suggest quality checks and monitor data hygiene.
Naveego introduced the new Naveego Accelerator on July 30, a quick data health analysis tool that performs an overall data accuracy search, analyzing the health of multiple data sources by auto-profiling and conducting a cross-system comparison to calculate the percentage of records with consistency errors that can impact business operations and profitability.
"Companies are applying their data to more and more applications, but they don't have a good view of their data. We're providing a way to quantify that," CTO Smith said.
While the tool is primarily used by organizations to evaluate their own data, Naveego partners can use it for diagnostics to uncover problems with customers' data, both during the sales process for prospective customers and once an organization is a customer.
A majority of Naveego's sales are through the channel and the company recently expanded its partner roster with additions to the Naveego Partner Success Program. They include Frontblade Systems, an IT systems integrator of turn-key appliance solutions and on-demand technologies; H2 Integrated Solutions, a provider of technical consulting services; Mondelio, which provides IT solutions in financial services, energy, mining, and commercial and industrial IoT; and Narwal, a solutions provider focused on data and analytics, automation and cloud.